13th Annual Ryan's Race
Cancelled
The 2020 Ryan's Race has been cancelled due to the closure of the L-S campus for the remainder of the 2019-2020 school year. Donations can still be made online and will continue to fund senior scholarships in Ryan's name.
Ryan 'Whitey' Weitzel is the Inspiration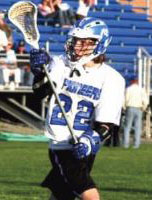 Ryan "Whitey" Weitzel is the inspiration of Ryan's Race. Ryan was an extraordinary individual who led his life with an amazing positive attitude, even while he battled the awful cancer that ultimately took his life. His life has been an inspiration to his family, friends and the L-S community. #lspride
The funds raised from Ryan's Race support two one thousand dollar scholarships that are given to two seniors who reflect Ryan's character and attitude.
2019 Results
Get the full race results
2019 Top Finishers
Guys:
First: Peter Weida (17:34)
Second: Tim Getz (17:38)
Third: Scott Roth (17:39)
Gals:
First: Kris Eves (22:54)
Second: Emily Weida (23:27)
Third: Mikala Coe (23:51)
9:30 a.m.
Kids Fun Run (Free)