Ryan 'Whitey' Weitzel is the Inspiration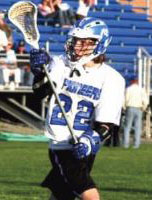 Ryan "Whitey" Weitzel is the inspiration of Ryan's Race. Ryan was an extraordinary individual who led his life with an amazing positive attitude, even while he battled the awful cancer that ultimately took his life. His life has been an inspiration to his family, friends and the L-S community. #lspride
The funds raised from Ryan's Race support two one thousand dollar scholarships that are given to two seniors who reflect Ryan's character and attitude.
Thank You!
Thank you to all sponsors, runners, and volunteers who made the 11th annual Ryan's Race a success. We had over 60 runners participating this year in the race, raised $4000 in donations from sponsors, t-shirt sales, and the race registration fees. The money is used to fund the two scholarships for graduating seniors. This year's recipients are Rachel Marcroft and Josh Strauss.
Please accept our sincere gratitude for supporting Ryan's Race. See you next year!
2018 Results
Get the full race results here.
Top Finishers
Guys:
First: Scott Roth (19:17)
Second: Luke Vranich (19:42)
Third: Joe Long (20:01)
Gals:
First: Jazmine Thompson (24:41)
Second: Ava Martin (26:37)
Third: Lynell Vranich (27:54)